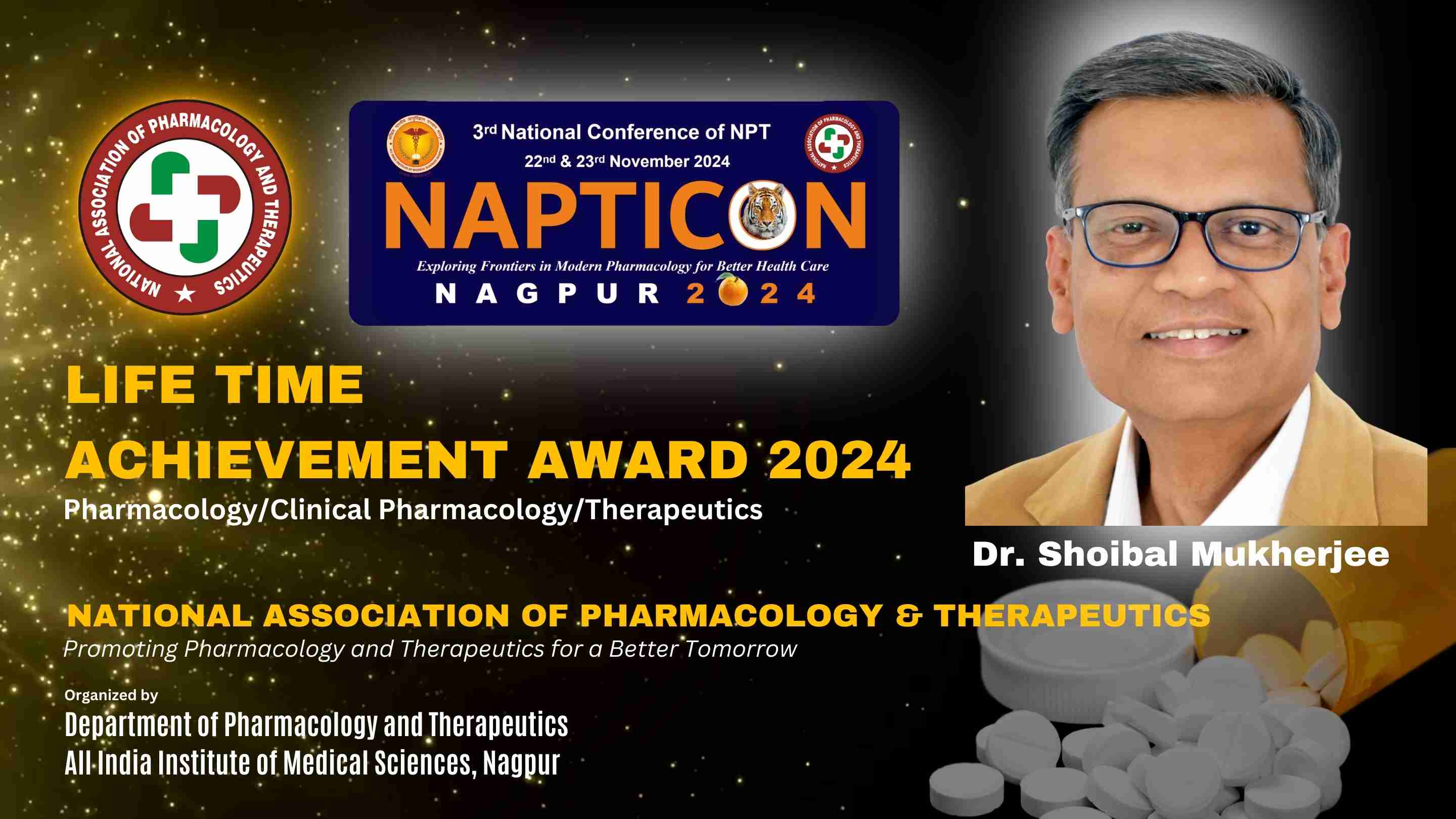 Lifetime Achievement Award
Recognizing the outstanding contributions by a medical pharmacologist in medical education, medical research, clinical research, pharmaceutical industry, regulatory institutions, and other areas the organization has introduced Lifetime Achievement Award in Pharmacology/Clinical Pharmacology and therapeutics.
Established in 2022 to honor medical pharmacologists who have shown a lifelong commitment to education, research, and growth of the specialty and demonstrate excellence in one or more domains of the specialty. Each year the award will be given during NAPTICON the National Conference of the organization.
The nominations for the lifetime achievements awards will be reviewed by a council of eminent pharmacologists and the name of the selected pharmacologist will be forwarded to Governing Council of the organization for final approval. Any person with an MD Pharmacology degree with at least 5 years experience after postgraduation can send recommendations for a deserving person who has made an outstanding contribution in Pharmacology/Clinical Pharmacology and therapeutics over a period of 20 years after postgraduation.
The proposed nominations with details of contributions, accreditations, and achievements can be sent to the Chairman of the Council for awards and honors on the mail office@nationalpharmacology.org
Congratulations! We are proud on your achievements.